Friday, March 31, 2006

Public Service Announcments

Apparently with no Surprise
Apparently with no Surprise
Emily Dickenson
Apparently with no surprise,
To any happy flower,
The frost beheads it at its play,
In accidental power.
The blond assassin passes on.
The sun proceeds unmoved,
To measure off another day,
For an approving God.
Wednesday, March 29, 2006

Soul Patrol
I was going to write about American Idol last week (and the week before that), but I get itchy during so many of the songs, I can't watch the whole thing. They should throw in some William Hung to keep us all entertained from time to time.
But, that's how I know who did the best job - when I am content to just watch and don't start switching channels. The only two people that I actually wanted to listen to last night were Taylor and Elliott. Between the two, I thought Taylor was the best. Last week he was not great (although he was good) and I was thinking Chris was the man (or maybe Katharine, I always miss her performances so I can't judge for myself but catch Simon raving about her). Simon liked Katharine again this week. I finally got to see her sing and it was just o-kay.
This week Chris and Mandisa - who are both usually phenomenal - were pretty bad (too much screeching from both) and I think Simon hit the nail on the head when he said they were "indulgent" performances. But, it wasn't bad enough for either of them to go home.
Paris has been letting me down the last few weeks, but last night she was pretty good. Good enough to stick around, but not good enough to win.
Lisa and Bucky were just there. Bucky was hard to understand. Kellie's country song was alright, but I don't think she'll make it to the top 6 (or probably even the top 8).
And Ace. I thought his performance was so-so and his eyes drive me crazy. Not in a good way. He does this puppy dog stare that is irritating. Last week I got a lot of hits on my blog from people wondering if Ace is Mormon (his family is). Which makes me feel like I should be a little more in his corner. I'm sure he's a fine human being (I'm sure all of them are), but he has got to stop looking at the camera like that.
Top 3: Taylor, Elliott, and Paris.
Bottom 3: Lisa, Bucky, and Mandisa. I almost went with Kellie instead of Mandisa (and I think people who actually vote might), but I actually listened to Kellie and I could not listen to Mandisa.
Going home: Bucky.
Friday, March 24, 2006

When's the last time you…
Via
Susan
…laughed out loud at something you read on the Internet?
Wednesday, I read
Susan's
post about naming a child Pfffffft Malmrose.
…said "I love you" to someone?
An hour and a half ago, when David went to the gym
…sang along with a song?
This morning, in the car on the way back from bringing Grace her lunch, I sang along with 'Bad Day' on the radio. I'd prefer a better song, but that's what it was.
…paid someone a compliment?
Today. Lillie was helpful when her cousins came over for a few hours and I complimented her on it.
…received a compliment?
David compliments me a lot, but I can't think what it was the last time.
…saw a movie that was really moving?
The first movie I thought of was
Dear Frankie
. I'm sure there's something more recent, but I can't think of anything. I saw
Flight Plan
a few weeks ago, and while it wasn't
moving
, it was very good.
…read a poem?
Yesterday at the library, I picked up a book of Alice Walker's poetry. I loved
Revolutionary Petunias
when I was in college. This was a different book, and seemed more so-so.
…made someone laugh?
Yesterday. We went out to eat and on the way back from the restaurant David and I were laughing hard about something (I think I was telling him about Lillie joking that she said, "Und yeah" to her ballet teacher - she didn't, but it led to a variety of "Und" jokes which I can't convey the comedy of here).
…learned a new skill?
There's got to be something more recent, but all I can think of is teaching myself to cast on and cast off two years ago (so that I could teach Grace).
…saw a band play live?
1994. We saw Bob Dylan when I was pregnant with Grace. Seriously, that is too long.
…got in touch with someone you haven't seen since high school?
Six months ago. We're still in touch.
…danced?
While blow drying Lillie's hair on Wednesday.
…felt the sun on your face, and noticed it?
We had a nice, sunny day a few days (weeks?) ago.
…listened to the Butthole Surfers?
Uh, 1987? But, I'll listen to them on Susan's Radio Blog in a minute.
If you play along (you know you want to), let me know in the comments.
Thursday, March 23, 2006

school
Grace loves school. She loves it. I worried and stressed and fretted and freaked myself out about school. I was so happy homeschooling and it was hard to let her go. But, the adjustment has definitely been harder for me than for her. And, now that I see how happy she is with school, I am so glad that we did it.
I think the independence of it is really good for her. I hate to even bring up the "S" word, but there is better socialization going to school than not (for us, in our situation - that is not a blanket statement). She was probably more social when we lived in California because we had so many homeschooled friends (and plenty of public school friends in the neighborhood, too). But, in Idaho not as many people homeschool and the homeschool groups meet less often and seem harder to integrate into (more than likely, it's just because we were part of our California groups for so long we knew everyone).
I volunteer at her school once a week and I am so impressed with her teacher and her class. They work a lot. They have very little wasted time, but the teacher makes it fun. And, the weirdest thing is, there are no problem children. None. All the kids are well behaved.
Grace loves all the incentives. She is always part of the homework club and has earned coupons to waive homework (she loves that!) and has been Citizen of the Week twice and Student of the Month. She eats that kind of stuff up. She loves to do her homework and she loves learning (that's nothing new) and she loves Mad Minutes. She's excited about writing. She wrote her first paper at school and was so excited about it (she's written papers for homeschool, but this was a much bigger deal for her). Writing was the one area I felt like we weren't strong enough on when we were homeschooling, so it is neat to see.
Grace is friendly with all the girls in her class and she has a good group of friends. She went to her first sleepover with a group of girls from her class and had a great time.
I still think that homeschool is a fabulous option. I am very glad that Lillie and I are still homeschooling. There are different things you can pursue in homeschool and in public schools. But, I'm glad we have choices. That we can pick what works for us and our children.
Right now I am just so grateful that everything is working.
Tuesday, March 21, 2006

busy
When Crapples shut down his blog, I wished that he would just post when he felt like it and not actually kill it. I can see why he did now. I don't like it that my blog sucks these days. But, I just don't have the time or mental wherewithal lately to write. Still, I'm not ready to be done. I'm hoping that I get back into this thing sooner or later. For now, things just are what they are.
Last week I revamped all of my websites. Usually, I work about 3-5 hours a week. Last week I worked at least 20 hours (I know, everyone who has ever had a full time job is
very
impressed right now). I looked through 5,000 photos or so and dorked around with about 500 fonts. It was busy but a lot of fun. I love the creative side of web publishing but I just don't take the time as often as I should. I haven't updated my sites in a few years - for some of my sites I haven't made any major changes since 2001 - and the people in my photos were started to look kind of 90s. Change is good and I'm pleased with the results.
Doing all of that reminded me of the first website I created (on some awful free site with some huge subdomain name like myfreemerchantstoreaccount.com). The very first site I created had a food theme and I used this animated salad (which I was actually able to find in about 3 seconds on animationfactory.com - be thankful that it isn't actually animated - after about four tosses it gives me a headache).
I quickly ditched the clip art and went with some nice photographs (and switched to my own domain name) before I went live, but I think it's kind of funny that I can feel a bit of nostalgia for something that happened in 2001. Those first stumblings were a nice start for my little business. I had no idea I could just create my own job. Except that I sort of did. But, you can hope for things and not be sure if those hopes are realistic. It's good to have things in life that work out and catch you by surprise. Like the fact that I actually wrote something today.
Wednesday, March 08, 2006

FourFourFourFour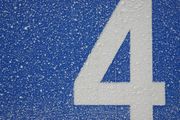 Two posts in one day? Utter madness. But,
Susan
tagged me for a meme and this is a fun one.
Four Jobs I Have Had in My Life:
1. receptionist at my dad's office
2. answering phones at NuSkin
3. teaching english in Japan
4. insurance billing
Four Movies I Watch Over and Over:
1. Parent Trap. My girls watch this a lot. This is a favorite on road trips because it has fun music.
2. Napoleon Dynamite. (
the strength of a grizzly, the reflexes of a puma, and the wisdom of a man
)
3. Tommy Boy. I love Chris Farley.
4. Dumb and Dumber. Pure comic genius.
Four Places I've Lived:
1. I grew up in Minnesota.
2. I went to college in Provo.
3. After we got married, we taught English in Japan.
4. Then, we lived in Salt Lake City for awhile (and... then we moved another
12
times).
Four TV shows you love to watch:
1. Amazing Race (I haven't watched last night's episode yet, so don't tell me
anything
)
2. Survivor
3. The Office (I like both the American and British versions - I don't watch this that often because it's not always family-friendly, but it's always funny)
4. The Simpson
Four Websites you visit daily:
1.
Sudoku
This is the best Sudoku site because you can make notations. My interest in it is starting to lag, but I do still like to do one every day.
2. Google (Obvious, but there's always something to search)
3. My gmail account
4. most of the blogs on my sidebar
Four of My Favorite Foods:
1. chocolate
2. Johnny Carino's Lemon Grilled Chicken
3. sushi
4. raspberries
Four Places I'd rather be right now:
1. The beach
2. Denmark
3. Italy
4. Minnesota (I haven't been back in a long time)
I don't tag, but if you want to play, let me know in the comments and I'll link to your meme.

Dinner
Allison
posted a delicious dinner she made last week and I thought I'd share a few of the easy meals I've made recently.
Loaded Baked Potatoes
Wrap potatoes in foil (you can rub the potatoes with butter first if you like). Place in crock pot. Cook on high for 5 hours or on low for 7 hours. (Of course, you can also just bake them in an oven)
Serve with toppings (we had butter, sour cream, cheese, and delicious bacon) and a salad.
BLTA Crossaint Sandwiches
I had bacon left over from the potatoes, so I made BLT sandwiches on crossaints and added avocado for something interesting. I think it would be good even without the avocado. I served this with chips and fruit.
Italian Sandwich
I got the idea for this idea from my sister-in-law. It's easy and fast. Just get a large loaf of bread (Ciabatta or something like that) and slice in half. Then brush olive oil on the inside of the bread. Sprinkle parmesan cheese on top of that (and herbs if you'd like). Then layer cheese (I used provolone), ham, salami and tomatoes. Then cut into individual size servings. Serve with a salad, fruit, and chips.
Italian Chicken
2 lbs. chicken
1/2 bottle of Italian dressing
lemon pepper
sliced onions
Place chicken in crockpot. Season with the sliced onions and lemon pepper. Pour on the Italian dressing. Cover with lid. Cook on low for 8 hours or on high for 5 hours. (Your crockpot may be different from mine, but while the flavor was delicious, the chicken was a little dry. Next time I'm going to cook on low for 5 hours.) Serve with rice and steamed vegetables.
Friday, March 03, 2006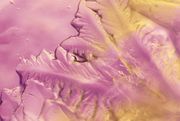 Best Things dwell out of Sight
Emily Dickinson
Best Things dwell out of Sight
The Pearl—the Just—Our Thought.
Most shun the Public Air
Legitimate, and Rare—
The Capsule of the Wind
The Capsule of the Mind
Exhibit here, as doth a Burr—
Germ's Germ be where?
Thursday, March 02, 2006

February Reading
I started a number of books this month that I didn't finish. One was a really horrible collections of short stories by different authors (well, there were some redeeming stories in the mix). One of the stories almost traumatized me it was so bad and so icky. But, I'm not going to get into it because if I did, you'd want to see if the story was really that bad for yourself and once you read it and realized that, yes, it is that bad, you'd wish you had never read it. Just like me.
I also started a book by Nadine Gordimer, an author that I read a lot of in the mid-90s. I still may finish it, but it seemed like even though it was well written, much of the writing was fuzzy and muddled. Like I was reading a sketch of a book rather than the book itself. I kept having to re-read passages because it wouldn't make sense to me. I'd feel like I was skimming but when I re-read it, there wasn't more to it.
For example, this is the first paragraph in one of the chapters:
You're not there; I'm not there: to see. It's not a traffic tangle in the streets, hands going up in culpability, surrender, owing this, open to the public.
What? It's not better in context.
Anyway, a better book came along and I went with that.

About a Boy by Nick Hornby
Fabulous book. This is the best book I've read by Hornby and it's one of the best contemporary books I've read in a long time. I have seen the movie, but the movie and the book are different enough that you don't just feel like you are reading the screenplay. This book was funny and touching and seriously great.

High Fidelity by Nick Hornby
It's a three-minute single, and I'd had to take it off after about a minute and a half. I played "Holiday" by Madonna instead; I used modern stuff every now and again, at times of crisis, just like people who believe in homeopathy have to use conventional medicine sometimes, even though they disapprove of it.
Good, but not as good as About a Boy. I haven't seen the movie on this one yet, but I'd like to. This book is about a guy in his mid-30s whose girlfriend has just left him. It's funny but also a little irritating. The guy is still living the life of someone in college. He can't get his act together and he can't commit to anyone. He owns a record shop and spends his days making top 5 lists and thinking about his ex-girlfriends. At one point he meets a really nice couple and has a great time and then is shocked when their record collection sucks. He's 35 and he's just discovered that you can still relate to someone even if their musical tastes don't match yours.
Anyway, I think this book sometimes irritated me because the main character seemed so real and I wanted him to do be the good guy and sometimes he wasn't. Still, a really good read.
Stargirl by Jerry Spinelli
I read this for a bookclub. It's juvenile fiction and I'd recommend it for teenage girls. Think Mean Girls but rated G. It's about a homeschooled girl who goes to public school. She's quirky and unconventional and quickly goes from being the most popular girl in school to being shunned. She's alright with it, but her boyfriend (who is telling the story) isn't. It's an interesting book about peer pressure and being true to yourself.
Wednesday, March 01, 2006

nerds rule!
I
love
Amazing Race and am so excited it's back on. Dave & Lori are the coolest nerds ever. They are definitely my favorites to win (I like the hippy nerds, too).
Yes, I realize that my blog has dwindled down to my thoughts on TV. I hope to be back in the blogging game soon, but I'm just not there now.

Name:
Laura
I have five kids including triplets. I'm too busy to blog, but I do anyway (uh, sometimes).





My Antonia
by Willa Cather

June
Sarah's Quilt
by Nancy Turner
May


Maus
by Art Spiegelman

Housekeeping
by Marilynne Robinson
April


These Is My Words
by Nancy Turner

The Myth of You and Me
by Leah Stewart
March


Inconceivable
by Ben Elton

Songbook
by Nick Hornby

Follies
by Ann Beattie
February


About a Boy
by Nick Hornby

High Fidelity
by Nick Hornby

Stargirl
by Jerry Spinelli
January


Revolutionary Road
by Richard Yates

Morality for Beautiful Girls
by Alexander McCall Smith

A Long Way Down
by Nick Hornby

How to be Good
by Nick Hornby

Mere Christianity
by C. S. Lewis
December


The Book of Mormon

The Know-It-All
by A. J. Jacobs

Endurance
by Alfred Lansing
November


The Secret Life of Bees
by Sue Monk Kidd
September


Kite Runner
by Khaled Hosseini

The Good Earth
by Pearl S. Buck
August


Freedom of Simplicity
by Richard Foster

Pride and Prejudice
by Jane Austen
July


Celebration of Discipline
by Richard J. Foster

Peace Like A River
by Leif Enger



Things Fall Apart
by Chinua Achebe

Gap Creek
by Robert Morgan
June


Life of Pi
by Yann Martel

My Name is Asher Lev
by Chaim Potok

A Prayer for Owen Meany
by John Irving

All New People
by Anne Lamott
May


Patrimony: A True Story
by Philip Roth

Raise High the Roof Beam, Carpenters
by J. D. Salinger

Good Faith
by Jane Smiley

Cradle and Crucible History and Faith in the Middle East
by National Geographic Society
April


Saturday
by Ian McEwan

Blue Shoe
by Anne LaMott

Emma
by Jane Austen

Operation Shylock
by Philip Roth
March


Jane Austen: A Life
by Claire Tomalin

To See and See Again
by Tara Bahrampour

Reading L0l1ta in Tehran
by Azar Nafisi
February


A Thomas Jefferson Education
by Oliver Van Demille

Still Alive
by Ruth Kluger

Not The Germans Alone
by Isaac Levendel

World War II: A Photographic History
by David Boyle

The Screwtape Letters
by C.S. Lewis

Persuasion
by Jane Austen
January


Climbing Parnassus
by Tracey Lee Simmons

With The Old Breed
by E. B. Sledge

All But My Life
by Gerda Weissmann Klein

We Die Alone
by David Howarth