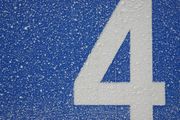 Two posts in one day? Utter madness. But,
Susan
tagged me for a meme and this is a fun one.
Four Jobs I Have Had in My Life:
1. receptionist at my dad's office
2. answering phones at NuSkin
3. teaching english in Japan
4. insurance billing
Four Movies I Watch Over and Over:
1. Parent Trap. My girls watch this a lot. This is a favorite on road trips because it has fun music.
2. Napoleon Dynamite. (
the strength of a grizzly, the reflexes of a puma, and the wisdom of a man
)
3. Tommy Boy. I love Chris Farley.
4. Dumb and Dumber. Pure comic genius.
Four Places I've Lived:
1. I grew up in Minnesota.
2. I went to college in Provo.
3. After we got married, we taught English in Japan.
4. Then, we lived in Salt Lake City for awhile (and... then we moved another
12
times).
Four TV shows you love to watch:
1. Amazing Race (I haven't watched last night's episode yet, so don't tell me
anything
)
2. Survivor
3. The Office (I like both the American and British versions - I don't watch this that often because it's not always family-friendly, but it's always funny)
4. The Simpson
Four Websites you visit daily:
1.
Sudoku
This is the best Sudoku site because you can make notations. My interest in it is starting to lag, but I do still like to do one every day.
2. Google (Obvious, but there's always something to search)
3. My gmail account
4. most of the blogs on my sidebar
Four of My Favorite Foods:
1. chocolate
2. Johnny Carino's Lemon Grilled Chicken
3. sushi
4. raspberries
Four Places I'd rather be right now:
1. The beach
2. Denmark
3. Italy
4. Minnesota (I haven't been back in a long time)
I don't tag, but if you want to play, let me know in the comments and I'll link to your meme.